Be Sure To Reserve Your Spot. Spaces Are Limited.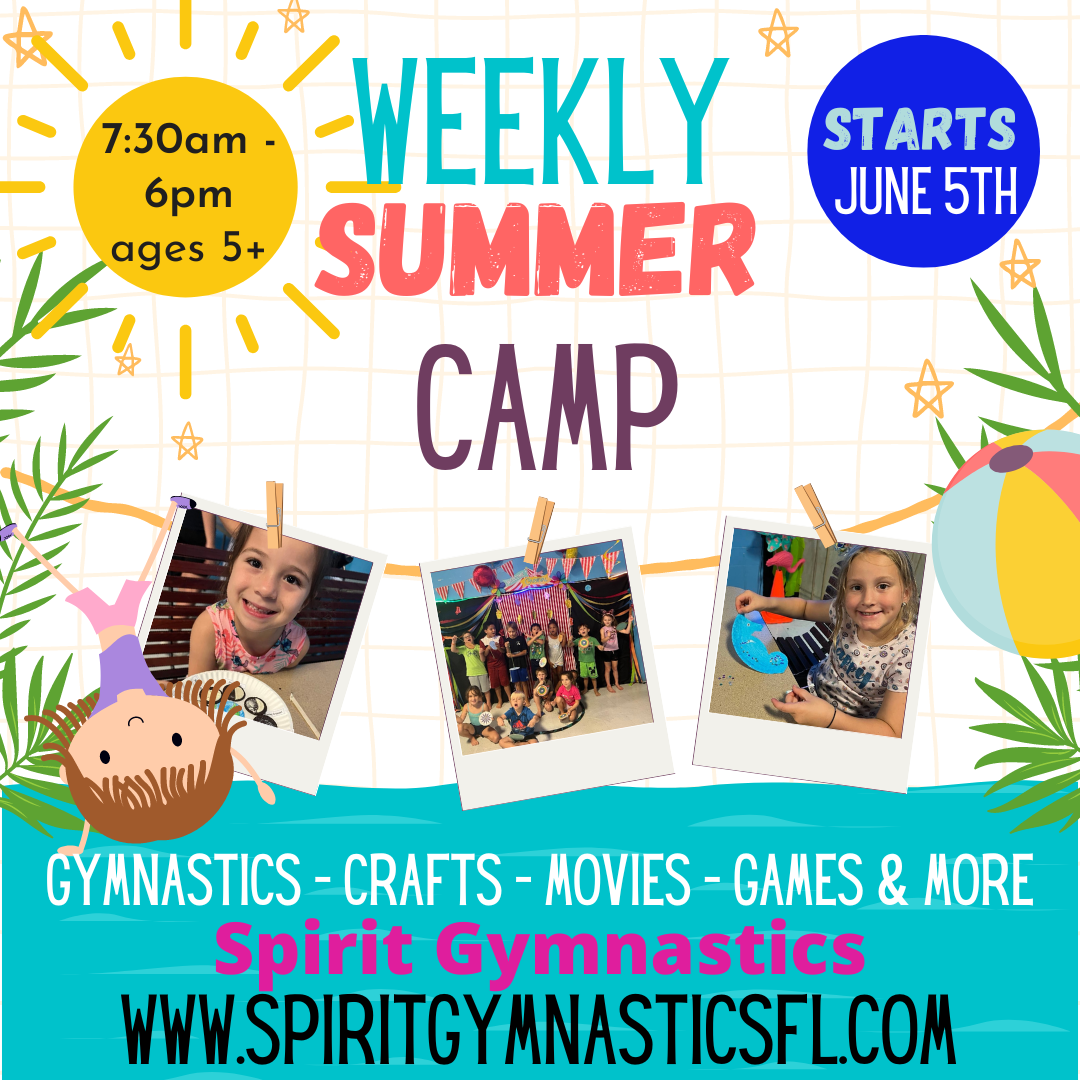 Spirit Gymnastics will be offering Weekly Summer Camps beginning the week of June 5, 2023. Camp will begin daily at 7:30 am and end at 6:00 pm. During camp, students will participate in gymnastics lessons, arts and crafts, movie time, game time, culinary and many other fun activities. Each week of camp will have a different theme to keep things exciting and interesting.
All students must be 5 and older to attend. Students will be required to bring a lunch and snacks. Payment is due at time of registration. No refunds are given for any reason.
*NOTE: We will NOT be offering single day camps this year. All registrations for camp are on a weekly basis.
hope to see you there!